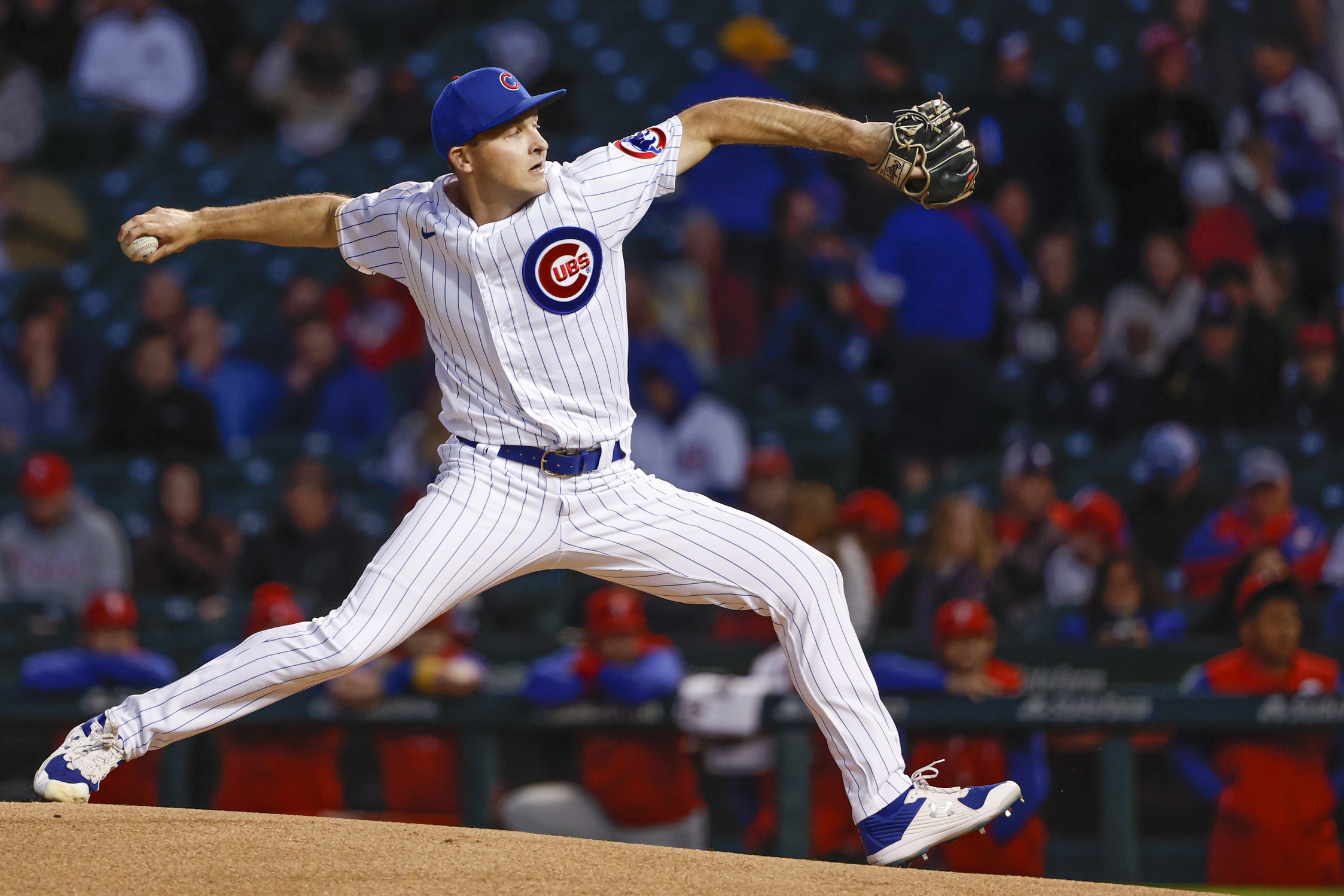 As I did in the 1B piece, I'll ask that we not get too hung up on the actual phrasing of "breakout". These are guys I like above their market price and have them easily outperforming their draft cost.
Kyle Bradish | BAL
My Projection: 3.74 ERA, 1.19 WHIP, 175 Ks, 10 W in 166 IP
Bradish is getting some spring buzz in different pockets of the fantasy world, but remains remarkably affordable at the draft table as the 81st SP off the board in Main Event drafts so far. The 26-year-old righty is looking to build off a strong second half (3.73 FIP in 71 IP), including an absolute gem against Houston in late-September (1 out shy of a Complete Game with 10 Ks and 0 BB). He will need to trim his home run rate (1.3) which should certainly be possible in the revamped Camden Yards that is now a pitcher-friendly park and one major key will be continue reliance on his slider over the fastball. He was using it 36% of the time in his final 8 starts, up 10 points from his first 15, and shaving fastball usage is addition by subtraction. I'm not getting hung up on Bradish's ugly spring ERA (8.74), but rather focusing on the 14 Ks and 3 BB in 11.3 innings. If he can trim down his implosion starts (8 last year), there is substantial potential here.
Hayden Wesneski | CHC
My Projection: 3.77 ERA, 1.15 WHIP, 150 Ks, 11 W in 146 IP
After coming over for Scott Effross at the deadline, Wesneski put together a sharp 33-inning debut with a 2.18 ERA, 0.94 WHIP, and 20% K-BB. His 4-pitch mix (5 if you include the show-me changeup) is led by the fastball-slider combo and a 12% swinging strike rate gives credence to his 25% K rate. There was an open question about whether Wesneski would make the rotation during the winter, but a brilliant spring run has all but secured him as the 5th starter (2.12 ERA, 22 Ks, 6 BB in 17 IP). I don't judge pitchers too much off their spring ERA in general, but it does matter if you're vying for a job. Here he is delivering some absolute nastiness for just under a minute:
49 Seconds of Hayden Wesneski Sliders/Sweepers. 🤢 pic.twitter.com/X1pdRwiHlM

— Rob Friedman (@PitchingNinja) March 24, 2023
Nick Martinez | SDP
My Projection: 3.52 ERA, 1.23 WHIP, 126 Ks, 9 W in 133 IP
Martinez quietly pitched well last year in his return to the states after a stint in Japan, though the numbers were boosted by his standout relief work (2.67 ERA, 1.04 WHIP in 54 IP) as his 4.30 ERA/1.55 WHIP in 10 starts don't jump off the page. He is looking to do a whole lot better this second time around in the Padres rotation. His velo ticked up from his 2014-17 work and it wasn't just the relief work artificially pumping it, he was consistently at 93+ in the 10 starts after posting a 92-mph fastball in his 415 MLB innings. He missed bats at a career-best clip, too, with a 12% swinging strike rate which hints at some upside to his 21% K rate. If the Padres go with a 6-man rotation, that will cut into the volume potential. That said, Martinez is outside the Top 100 SPs and as such, there isn't a huge expectation of volume from him so even 125-135 IP will be just fine.
Cole Ragans | TEX
My Projection: 4.15 ERA, 1.26 WHIP, 125 Ks, 7 W in 113 IP
I had some interest in Ragans after his debut last year, but he was inconsistent in his 9 starts. He's been up as high as 97 mph this spring and while he might start out in the bullpen, it's not hard to envision a return to the rotation during the season. This is a deeeeep league play or even a pure watchlist guy, but he's someone to know and keep tabs on as the season unfolds.
Cole Ragans Age25 97mph pic.twitter.com/ZZgLVpL9d9

— Evan Carter 🕯🕯 (@heleunandeseu) March 6, 2023