With the smaller Thursday game slate, I expanded my normal Fantrax ownership out to 25%. In all, there are a couple decent options.
Look at those home runs (1.9 HR/9) and the .325 BABIP. That's what happens with a lefty is sitting at 86.5 mph, he gets hit around. His 6.47 ERA would even be worse without his 7.9 K/9.
As for his value in this game, he's very borderline and it may come down to league depth. The Nationals are middle of the pack against lefties and are going with unproven Joe Ross. The chose to use him is a coin flip.
Like with Vargas, the outlook isn't great but some of the other options are horrible. Lopez has been able to be a productive low strikeout, high walk pitcher by limiting the damage done by batted balls (.289 BABIP, 0.5 HR/9). His 47% GB% doesn't point to him being either a groundball or flyball pitcher but he's both.
His four-seamer (29% GB%) and slider (36% GB%) are high flyball pitches. His curve (61% GB%) and change (65% GB%) are the groundball pitches. His major issue is that his sinker, which he throws more than any pitch, has a middle of the road 44% GB%. Also, it has the lowest swinging-strike rate (5%) of any of this pitches. There are signs he could be more. I'm just not sure it'll happen this season.
He's a reasonable streamer except for those owners needing to protect their WHIP. He's always been prone to giving up walks and this season it's no different (3.8 BB/9).
I'm still not starting him. Even though his fastball sat at 94 mph in his first start, he didn't strike anyone out. He did post an 8% SwStr% which should produce around 7 K/9 if he can keep the rate up.
One other item from his five-inning start was the 23% GB%. He might have been lucky that no flyballs left the yard. I'm just holding back any recommendation based on the lack of information.
I'm intrigued and he's the day's best gamble. His 4.3 BB/9 may scare off some owners but it has been on a steady decline.
Month: BB/9
Jun: 6.8
Jul: 6.4
Aug: 4.3
Sep: 1.3
The improved walk rate along with his 7.8 K/9 makes him a near must start.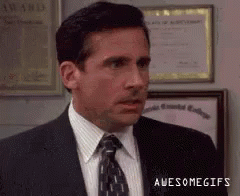 To state how bad Tomlin's season has gone, he allowed a home run in 4 IP of work. The game's 2.3 HR/9 lowered his overall rate to just 3.5 HR/9. There is no reason to start him. None.
I had no idea Reed was post such decent stats (9.2 K/9, 4.32 ERA) and I got that little tingling feeling. Then, I noticed he's only made five starts and 10 relief appearances. That feeling quickly went away.
As a reliever, he posted a 2.31 ERA and 3.32 FIP. As a starter, it's a 5.40 ERA and 4.86 FIP. Even with my high hopes dashed, he's still a decent option with a near 8 K/9 and he faces the Marlins.
Pick your poison.
4.9 K/9
6.1 BB/9
1.91 WHIP
7.36 ERA
7.90 xFIP
1.2 HR/9
Final Rankings
Jeff, one of the authors of the fantasy baseball guide,The Process, writes for RotoGraphs, The Hardball Times, Rotowire, Baseball America, and BaseballHQ. He has been nominated for two SABR Analytics Research Award for Contemporary Analysis and won it in 2013 in tandem with Bill Petti. He has won three FSWA Awards including on for his MASH series. In his first two seasons in Tout Wars, he's won the H2H league and mixed auction league. Follow him on Twitter @jeffwzimmerman.