Meanwhile in Detroit…
That awkward moment when you punch your teammates brother pic.twitter.com/zWgf4VGwrF

— MLB Roundup (@MLB_Roundup) August 24, 2017
And that's really only part of it!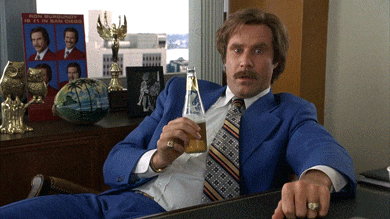 All told, benches cleared three different times and there were eight ejections. Just a wild afternoon that got out of hand in a hurry.
On the Agenda:
Ray's Strong Return
Cespedes Heating Up
Get a Piece of Rhys
Fire Sale in Cleveland
Ray's Strong Return
Robbie Ray returned to the mound after being struck in the head back on July 28th. He picked up where his breakout season left off with a gem in Queens. He only lasted five innings as the Mets worked his pitch count up to 94, but he allowed a run on just two hits and two walks with nine strikeouts. Even with a shorter outing, he still notched the second-most whiffs on the day with 17 (Dallas Keuchel had 19 in 100 pitches – more on that later).
Cespedes Heating Up
The one run Ray allowed was a homer to Yoenis Cespedes, who is hitting 8-for-11 with 4 BB on the week so far. He has the one homer, a double, and just two strikeouts in his 15 PA. A slow July (1 HR, .665 OPS) is the only thing keeping him from matching the huge production we saw in 2015-16. Well, that and missing all of May which has the counting numbers down. But he's been fantastic in August with a .325/.404/.662 line and 7 HR in 89 PA. Few, if any, can get as blindingly hot as Yo when he's on and he could still reasonably chase down his third straight 30-HR season. H2H leaguers might feel a little underwhelmed by Cespedes thus far, but he's about to win some leagues. He's dialed in.
Get a Piece of Rhys
It is probably too late to get on the Rhys Hoskins train, but the roster rates suggest he might be around even in some competitive leagues. He's on 71% of CBS, 55% of Yahoo!, and 39% of ESPN rosters so at least check your wire just to make sure. I realize ESPN caters to shallower leagues, but 39% still seems bananas considering he's clubbed eight homers in 15 games, including one on Thursday – his fifth in six games. He also has 10 walks in 64 PA, three fewer than Yulieski Gurriel has in 439 PA.
While 24 is nowhere near old, Hoskins is something of a late-bloomer as a fifth-round college product who was never a Top-100 prospect despite looking every bit like the league's next 30 HR-100 slugger. I'm particularly impressed with his drop in strikeout rate from 21% in Double-A last year to 16% in Triple-A this year. Want more on the Hoskins surge? Check out Dave Cameron, Carson Cistulli, and Eno Sarris.
Fire Sale in Cleveland
Cleveland decided to a torch one of the league's preeminent arms instead of their river, but Chris Sale's ERA against the Indians is looking a lot like the Cuyahoga did back in 1969 (nice!). Sale's had an interesting career against his one-time division rival. Through 2015, they pretty much dreaded facing the elite lefty like the rest of the league. His 3.68 ERA and 1.22 WHIP in that time might not jump out at you, but the only real damage was in 2013 when they straight up dominated him.
Cleveland crushed Sale in three of four starts that year, tattooing an 8.61 ERA on his ledger in 23 IP, but they managed just a 2.21 ERA in 77.3 IP outside of that (again, through 2015). They've recaptured the 2013 magic over the last two seasons with a 10.80 ERA and 2.07 WHIP vs. Sale in 18.3 IP spread out over four starts, including a 3 IP/6 ER pasting on Thursday night. They just popped him for 7 ER in 5 IP back on August 1st, too. He had one good (7 IP/3 ER) and one bad (3.3 IP/6 ER) in 2016. It's just so weird seeing aces get walloped, you just don't expect it – even against great teams.